iC

EDUCATION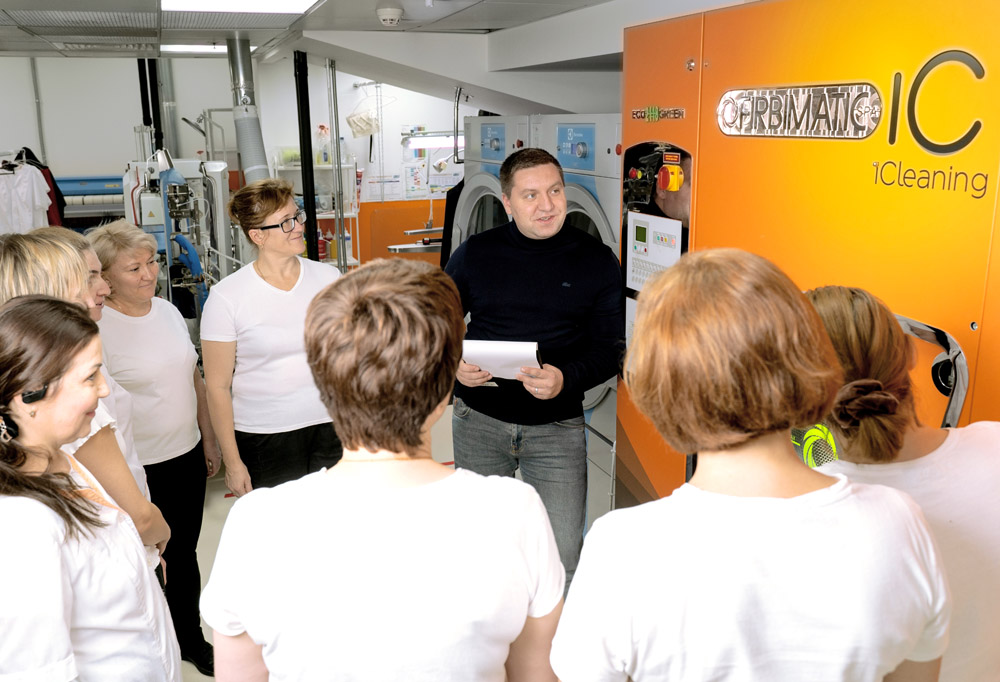 iCleaning is a premium dry cleaner's. In order to meet the needs of the most demanding Customers and solve the most complex tasks, the company pays great attention to employee training.

For workshop foremen, we select advanced training courses, as well as specialized programs on modern equipment and chemicals, so that they always stay up to date with the latest achievements.

For administrators at receiving offices and other employees of the service unit, we regularly conduct trainings on communication, conflict resolution, stress resistance and other soft-skills so that they can build communication with our Customers as efficiently as possible and quickly find answers to any questions. All employees from the service unit speak English, which is an important factor for our Customers.

iCleaning also has a "Mentorship" program for the adaptation of newcomers to the workplace and an annual certification of professional competencies.

This close attention to training allows employees to unite in a common work, providing a premium level of service with the highest quality.